ZON – Your Trusted Partner for Digital Marketing in Dubai
Empowering Your Digital Presence
As a leading digital marketing agency in Dubai, ZON has helped countless businesses achieve their digital marketing goals. We understand the importance of having a strong online presence, and we have the skills and expertise to help you build one. Whether you need help with SEO, PPC, social media marketing, or any other aspect of digital marketing, we can provide the support and guidance you need.
As a digital marketing professional with 7 years of experience, I have had the privilege of working with a variety of clients in diverse industries, helping them achieve their digital marketing goals. From web development and SEO to social media marketing and content writing, my expertise spans across a range of digital marketing services.
We Provide Digital Services
Our digital marketing strategies are designed to enhance your online presence and drive traffic to your website. By utilizing the latest techniques and tools, we can help your business stand out in the crowded digital landscape of Dubai. Trust us to help you boost your online visibility and reach your target audience effectively.
Our team of digital marketing experts is dedicated to providing cutting-edge solutions that can help skyrocket your business. We specialize in developing innovative concepts and ideas that will help you stand out in today's highly competitive online world. Whether it's creating unique marketing strategies or utilizing the latest digital tools, we have the knowledge and expertise to take your business to new heights.
Our web design and development experts can create a website that is engaging, functional, responsive, and on-brand, helping you capture the attention of your target audience and increase your online presence.
our digital marketing team can help you take advantage of the 59% chance of people clicking on related display ads when they search online.
Our social media experts can develop personalized strategies that align with your business goals and target audience, allowing you to interact with customers and build a strong online presence.
our SEO experts are committed to improving your website's ranking on SERP, which can significantly enhance the quality and quantity of organic traffic to your site.
E Commerce Web Development
Our team of expert developers has extensive experience building custom WooCommerce websites optimized for performance, security, and user experience.
Our team of experienced content writers and marketers work closely with our clients to create high-quality, engaging content tailored to their unique business needs and goals.
We offer expert mobile app development services for both Android and iPhone platforms. Our experienced developers and designers work closely with our clients to create innovative and user-friendly mobile apps that help businesses achieve their goals and reach their target audience.
Our local SEO services include keyword research, on-page optimization, local business listing optimization, and review management. We also provide regular analytics and reporting, so you can track your progress and make informed decisions about your local SEO strategy.
Our social media marketing services in Dubai have helped us build strong relationships with clients who trust us with their brands. Together, we set goals and achieve real results, taking their vision to the next level. Don't just take our word for it – see the success stories from our satisfied clients. Let us integrate our online solutions to elevate your business.
Zon's specialized professionals have the expertise and creativity to turn your business dreams into reality. Our strategic, creative, and measurable methods ensure success for every project. With an in-house team of coders, graphic designers, copywriters, and data analysts, we deliver exceptional results by taking care of every aspect of your project.
We value speed and efficiency, without compromising quality. Our expert team delivers exceptional results promptly, understanding the importance of time. We provide affordable, tailored services that prioritize our clients' needs, offering measurable and impactful results that deliver the best possible return on investment.
A FULL-FLEDGED DIGITAL MARKETING AGENCY IN DUBAI
Zon is a full-service digital marketing and social media agency committed to creating and developing brands, as well as driving clients' success online. With our team of experts, we provide innovative solutions that help businesses achieve their goals and establish a strong online presence. From developing effective marketing strategies to managing social media platforms, we offer comprehensive services that cater to the diverse needs of our clients. At Zon, we're dedicated to delivering exceptional results that exceed our clients' expectations and drive long-term success.
We are a full-service digital marketing and social media agency that provides comprehensive solutions for businesses of all sizes.

Our team of experts possesses the skills and experience necessary to deliver exceptional results that meet and exceed our client's expectations.

We offer customized services tailored to each client's unique needs, ensuring that we provide value and measurable results.

We prioritize speed and efficiency, ensuring that projects are completed promptly without compromising quality.

We are committed to building strong relationships with our clients and providing exceptional customer service with every step of the way.
Here's How We'll Invest In You
We Work With Amazing Clients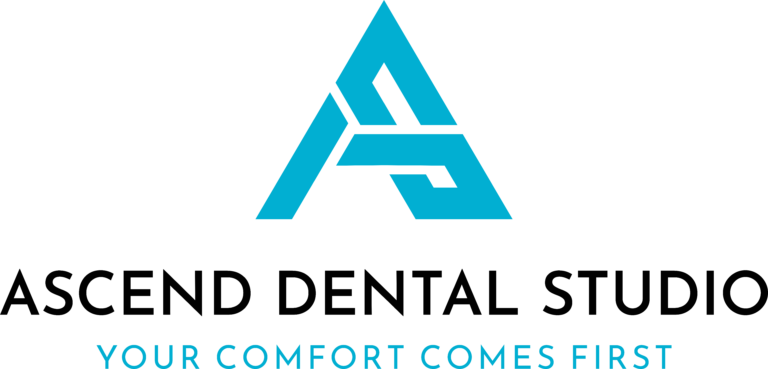 Frequently Asked Questions
Digital marketing refers to promoting products or services through digital channels such as search engines, social media, email, websites, and mobile apps. It involves various strategies and tactics to reach and engage with target audiences online, aiming to drive conversions, sales, and revenue for a business. Digital marketing encompasses a range of activities, including content creation, search engine optimization (SEO), social media marketing, email marketing, pay-per-click (PPC) advertising, and more. The rise of digital technology and the internet has made digital marketing an essential part of modern business, allowing companies to connect with consumers in new and innovative ways.
Here are the 3 most important things to know about why digital marketing is important:
It levels the playing field for small businesses, allowing them to compete with larger companies on an equal footing.

It allows businesses to build brand awareness and establish themselves as thought leaders in their industry through content marketing and social media engagement.

It provides businesses with valuable insights into their customers' behaviour and preferences, allowing them to tailor their products and services to meet their customers' needs better.
Digital marketing can offer many benefits for businesses in Dubai, including:
Increased Reach: Digital marketing allows businesses to reach a wider audience through online channels like social media, search engines, and email marketing.

Cost-Effective: Digital marketing is often more affordable than traditional marketing methods, making it an attractive option for businesses of all sizes.

Targeted Advertising: Digital marketing enables businesses to target specific audiences based on demographics, interests, and behaviors, increasing the chances of reaching the right people with the right message.

Measurable Results: Digital marketing provides businesses with real-time data and analytics, allowing them to measure the success of their campaigns and adjust their strategies accordingly.

Improved Engagement: Digital marketing channels offer more opportunities for two-way communication between businesses and customers, allowing for more meaningful interactions and building stronger relationships.
Overall, digital marketing can help businesses in Dubai to enhance their brand visibility, generate leads, increase sales, and ultimately, achieve their business goals.
To measure the success of your digital marketing campaigns, you can track various metrics such as website traffic, click-through rates, conversion rates, engagement rates, and return on investment (ROI). You can use web analytics tools like Google Analytics, social media analytics tools, and email marketing analytics tools to monitor and analyze your performance. By regularly reviewing your metrics and making data-driven decisions, you can optimize your campaigns for better results and achieve your marketing goals.
Some digital marketing best practices include defining your target audience, creating high-quality content, leveraging social media, optimizing for search engines, and measuring and analyzing your results.